The EEA Family Permit is usually granted to family members of EEA nationals who are nationals of countries outside the European Economic Area (EEA). An EEA family permit can be considered if:
The Sponsor has been living and has a job, either as a worker or as a self-employed individual, in an EEA member state
The Sponsor and his or her family member (EEA spouse visa or civil partner) has been living together in an EEA country
The issuance of an EEA family permit is only for six months and the family member of an EEA national (non-EEA national) can apply for residence card before the expiration date of the EEA family permit. The residence card can be applied for by an individual as a family member of a British citizen who has Move to the UK with family permit under the Surrinder Singh principle. In accordance with the EEA Regulations 2006, the residence card for a family member of an EEA national is issued for five years.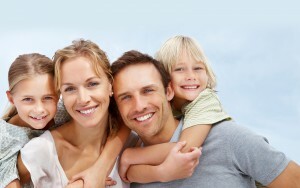 Appeal Against Refusal Of EEA Family Permits
An individual will have a right of appeal against the refusal of his or her family permit application, if the application for family permit has been refused by the Entry Clearance Officer (ECO). An appeal for the refusal letter must be filed within 28 days with the First Tier Tribunal and this should be filed from the date of reception of the refusal letter.