This immigration category is for persons who have been offered a job in the UK in a position where they will be engaged in partaking in sermons and other general clerical works. Such roles includes working as a Missionary or a Religious order member.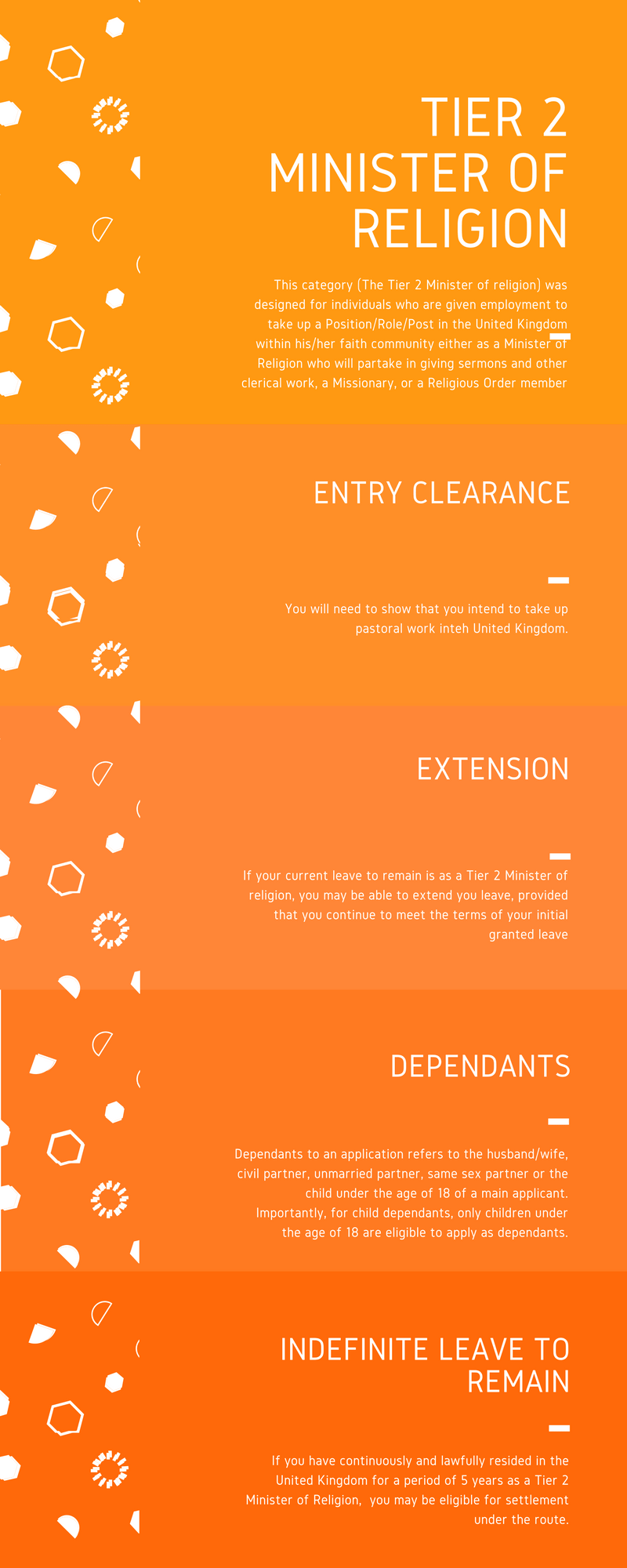 Tier 2 Minister Of Religion Text Transcript
This Tier 2 Minister of religion was designed for individuals who are given employment to take up a position/role/post in the United Kingdom within his/her faith community either as a Minister of religion who will partake in giving sermons and other clerical work, a Missionary or religious order member.
Our immigration solicitors are in a good position to advice you on how to go about making this application. Contact us today for a free initial assessment.
Entry Clearance
You will need to show that you intend to take up pastoral work in the United Kingdom.
Extension
If your current leave to remain is as a Tier 2 Minster of religion, you may be able to extend your leave, provided that you continue to meet the terms of your initial granted leave.
Dependants
Dependants to an application refers to the husband/wife, civil partner, unmarried partner, same sex partner or the child under the age of 18 of a main applicant. Importantly, for child dependants, only children under the age of 18 are eligible to apply as dependants.
Indefinite leave to remain
If you have continuously and lawfully resided in the United Kingdom for a period of 5 years as a Tier 2 Minister of religion, you may be eligible for indefinite leave to remain under the route.
Tier 2 Minister of Religion Summary
In order to lodge a successful application under this route, the applicant must be carrying out the following activities: -
Lead prayer and religious meetings.
Teaching or preaching religious values.
Officiate events including weddings, burial and special services.
Offer counselling to members and welfare support to members.
Conduct HR activities for the purpose of coordinating the work of volunteers in including the training of preachers.